Skip to Content
Commercial Crane and Rental in Jackson, MS
When it comes to your commercial building and lifting needs, you deserve the very best. MS Crane Services has been proudly serving Jackson, MS and the surrounding communities with professional crane services for over ten years. We combine planning, support, competitive pricing, reliability, and efficiency together to make your project go as smoothly as possible. Whether you need to install HVAC systems in a tall office building or are constructing a church and need help lifting large objects, we're the team for you. Contact us today to talk about your commercial crane needs.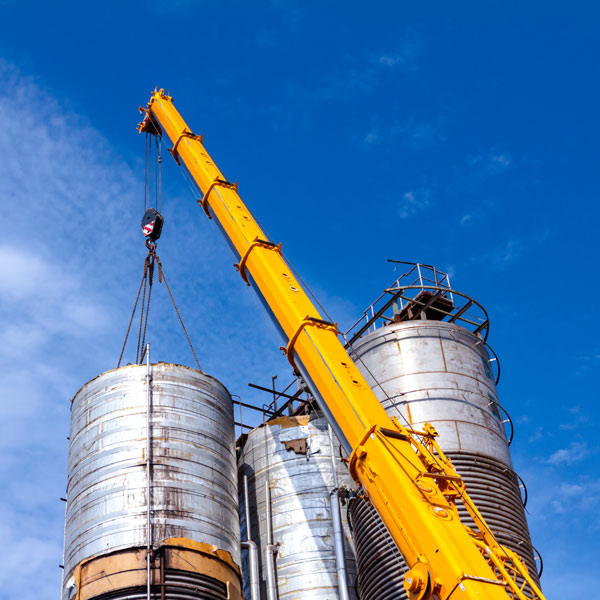 Efficiency Meets Affordability
Commercial clients require precision speed for their projects. Usually, there are many moving parts during your job. And we understand that we are one of many. Our teams coordinate with you and your planning to create a seamless integration of our crane equipment. We work around your established schedule to bring you the very best. All our crane operators are certified with years of experience and extensive training. Safety is at the forefront of our motto. When you call us for service, you can count on prompt and professional service.
Call Us Today to Schedule Your Commercial Crane Lifting
No matter the size of your project, we have a crane and a team to help you. We've worked with hundreds of teams of all sizes and look forward to working with you next. Let us know what type of project you need and when you need a crane operation, and we'll take care of the rest. Call our team today.
MS Crane Services
Address
4799 MS Hwy 413
French Camp, MS 39745
Phone
662-273-0092
Hours of Operation
Monday: 8:00 AM – 6:00 PM
Tuesday: 8:00 AM – 6:00 PM
Wednesday: 8:00 AM – 6:00 PM
Thursday: 8:00 AM – 6:00 PM
Friday: 8:00 AM – 6:00 PM
Saturday: 9:00 AM – 5:00 PM
Emergency Service 24/7
Contact Us Today to Schedule Your Service