Skip to Content
Crane Service for Construction Work in Jackson
Both small and large construction projects can benefit from a reputable crane operator service. At MS Crane Services, we're a team of certified and trained experts in operating cranes for construction projects. We handle the heavy lifting so you can focus on your tasks. We work in all types of industries. High-powered cranes can help lift heavy materials in significantly larger quantities than typical construction equipment or manual lifting. Pairing with us for your next job frees up your crews to use their materials quicker and more efficiently. This reduces your overall timeline needed for completing your project and helps reduce labor costs. Contact us today to schedule your crane service for your next construction project.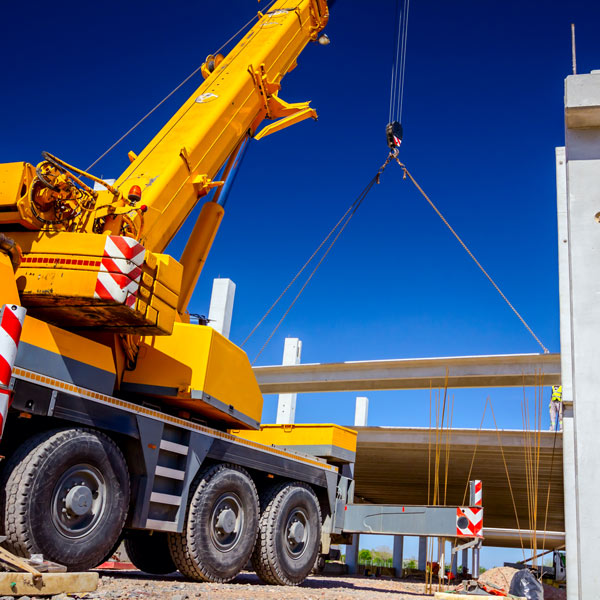 Specialized and Adaptable Service
No two construction sites are the same. As such, workers have to adapt to new situations each time they're on a project. Crane operation is no different. We bring the right tools for the job, expediting your construction process with our fleet of equipment. This also cuts down on your rental and storage fees for heavy machinery. You also won't have to build a shelter for the crane or rent a space to park it when not in use. Additionally, our cranes are operated by certified professionals. You give us instructions on how you need us, and we'll take care of the rest. We'll lift your construction materials for your team, who can then continue to work without interruption.
On-Site Crane Services
The costs of hiring a crane service far outweigh renting the crane and hiring the operator yourself. Our team is professional and guaranteed to help your team with their project. Contact us today to schedule your crane service on your construction project. From there, we can discuss your needs, project details, timeframe, and more.
MS Crane Services
Address
4799 MS Hwy 413
French Camp, MS 39745
Phone
662-273-0092
Hours of Operation
Monday: 8:00 AM – 6:00 PM
Tuesday: 8:00 AM – 6:00 PM
Wednesday: 8:00 AM – 6:00 PM
Thursday: 8:00 AM – 6:00 PM
Friday: 8:00 AM – 6:00 PM
Saturday: 9:00 AM – 5:00 PM
Emergency Service 24/7
Contact Us Today to Schedule Your Service