Skip to Content
Crane Tree Removal Services in Jackson, MS
MS Crane Services is proud to provide Jackson, MS and the surrounding communities professional tree trimming services. If you're a tree removal service dealing with a particularly oversized tree, we're here to help. Our crane operators have years of training and are certified to safely and efficiently remove trees on all types of properties. We're timely, upfront about our pricing, give free estimates, and work around your schedule. As a tree removal service, you have a lot on your plate, juggling different clients and properties. You don't have time to sit around and wait for your crane to arrive. Our crews are experts in their crafts, allowing you peace of mind with one less thing to worry about. Contact us today to schedule our crane operation to help you with large tree removals throughout Jackson.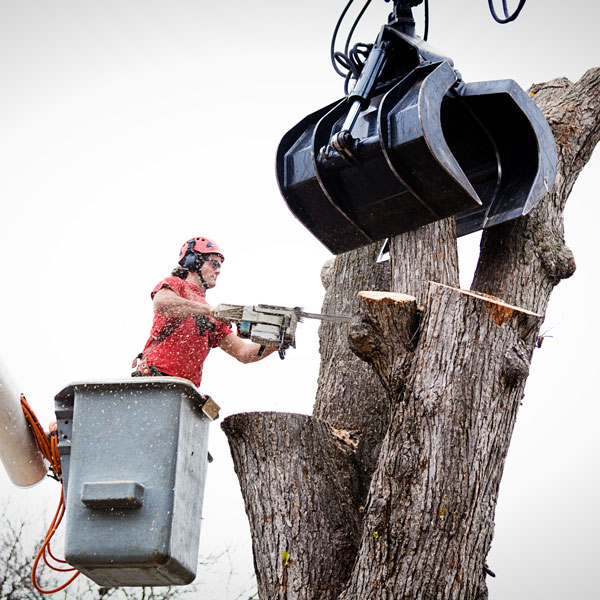 Why Use Cranes?
Traditional tree removal can be time-consuming and labor-intensive, reducing the number of jobs you can complete per day. Instead of worrying about complex rigging and avoiding obstacles, trust the experts at MS Crane Services. We help reduce the time it takes to remove your trees and also reduce the impact on the surrounding property. We understand that while cranes are popular, not all tree removal services on their own crane, let alone want to take the time to be certified to operate them. That's where we come in. There is no tree too big or work site too complicated for us to manage with our crane operations and assist you in your needs.
Let's Get Started
All of our crane operators are experts with years of experience, CCO certified and guaranteed to provide your job site with safe and efficient skills. We show up on time and help your team accomplish your jobs at reliable speeds. Contact us today to hire our crane services for your tree removal.
MS Crane Services
Address
4799 MS Hwy 413
French Camp, MS 39745
Phone
662-273-0092
Hours of Operation
Monday: 8:00 AM – 6:00 PM
Tuesday: 8:00 AM – 6:00 PM
Wednesday: 8:00 AM – 6:00 PM
Thursday: 8:00 AM – 6:00 PM
Friday: 8:00 AM – 6:00 PM
Saturday: 9:00 AM – 5:00 PM
Emergency Service 24/7
Contact Us Today to Schedule Your Service